ServeAce Tennis Practice Fence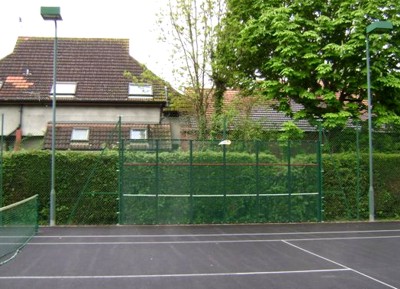 The ServeAce® Tennis Practice Fence has been developed as a much simpler alternative to the conventional block or brick tennis practice wall.
Simple in design and construction it can easily be installed as an integral part of the fence line of existing or new build tennis courts, providing a high quality practice facility within any tennis court or play area or as a standalone facility outside the court area. The white line denotes the top of the tennis net and the space between the red and white line is the optimum strike zone.
Robust and rigid in construction, it provides a practice/warm up aid for players of all ages and abilities and is suitable for tennis clubs, tennis and sports centres, schools, public and private courts and resorts. It provides an instant virtual playing partner for anyone wanting to practice and is a valuable aid to coaches who can demonstrate and assess racquet technique and performance at close hand to groups or individuals whilst on court.